Take a Journey with us 
By Denise Loveridge, AmeriCorps Seniors Program Director 
To travel around Earth, you would need to drive 24,901 miles. Can you imagine driving that far in just a year?  Our volunteers don't have to imagine it. They drive further than the circumference of the Earth every year while serving the seniors in our community.  The miles they drive taking our senior clients to their doctor appointments, dentist appointments, dialysis, pharmacy, grocery store, bank and more would circle the Earth…often more than once.  2022 is shaping up to be a remarkably busy year with our volunteers on track to drive more than 60,000 miles. That's more than two trips around our beautiful blue planet. 
In order for our volunteers to successfully complete this long journey in service of our local seniors, and people with disabilties we need your help. Currently, the number of new client applications received by Interfaith Ozaukee far outnumbers the number of new volunteer applications. To take on these new senior clients is not sustainable with our current volunteer base. For these new senior clients to receive needed medical care, get to life sustaining dialysis, have access to their necessary prescriptions and a way to buy the food that they need, more volunteer drivers are needed. 
If you, or someone you know, has an extra hour a week, a month or even just a little time here and there, then think about helping a local senior to remain independent and to age in place with dignity.  There are no minimum volunteer hours. You can volunteer on your schedule when it works for you. 
You can  complete an online volunteer application or contact us with your questions at interfaithoz@gmail.com  or call   (262) 376-5362. 
Here's some words directly from our seniors about the impact our volunteers have on their lives: 
"Thank you for your services! They enable me to remain in my apartment.  I am 99 years old.  Thank you!  I am very grateful." 
"I really appreciate all of the volunteers. Without Interfaith I would be stuck at home." 
"What a wonderful service you guys have.  I can't thank you enough. What your volunteers do is fantastic.  I would be lost without them.  Your people are wonderful and what you do is more than I can thank you for." 
We're expanding our offerings and presence!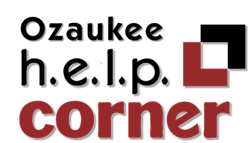 Interfaith Ozaukee is host to the Ozaukee HELP corner, lending wheelchairs, walkers and canes for a nominal fee. Click to learn more!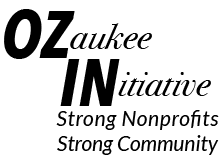 Interfaith Ozaukee is also a proud partner and collaborator on the Ozaukee Initiative, bringing non-profits together with the community to better serve Ozaukee County. Click here to learn more!
You can get involved in any number of ways – check below to see what we're up to!
10% Volunteer Discount Card
ane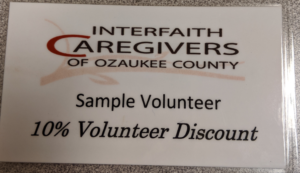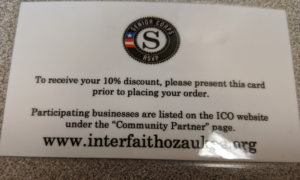 Interfaith Caregivers Ozaukee County has partnered with several local businesses to create a 10% Volunteer Discount Card Program.  These local businesses want to recognize our volunteers and say Thank You for all they do to provide transportation and other support to seniors and individuals with disabilities in Ozaukee County.  For a complete list of businesses participating in this program, please click on the Community Partners Link in the menu bar at the top of the page. 
If you are a local business that would like to become a Community Partner, please contact Paul Schultz, Executive Director, Interfaith Caregivers Ozaukee County.  262-376-5362 x707

Get the latest news and happenings about Interfaith Caregivers of Ozaukee County by visiting our FaceBook page!  If you click the "Find us on FaceBook" logo, you can press the "like" button on our page so we are always in your Facebook news feed!
Help us light up a life
Interfaith Caregivers Ozaukee offers services free-of-charge to clients. To support our mission Enabling seniors, and individuals with disabilities, to remain independent in their home"  we rely on generous contributions to support our programs.
For additional ways to support Interfaith Caregivers of Ozaukee County, please see donation page.