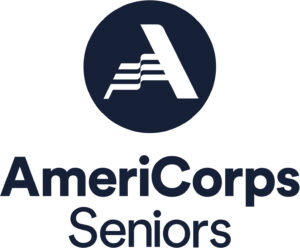 What is AmeriCorps Seniors? 
 AmeriCorps Seniors is a nationwide program for volunteers aged 55 and older.  AmeriCorps Seniors awards grants to organizations to engage retired and senior volunteers in programs that address the most critical needs in their communities. 
What is the Interfaith Caregivers AmeriCorps Seniors Program?  
Interfaith Caregivers is very thankful for the support provided by AmeriCorps Seniors.  Interfaith's AmeriCorps Seniors RSVP (Retired and Senior Volunteer) Program provides support services to local seniors and individuals with disabillites  so they can lead healthy and independent lives while aging in place with dignity.  
Our AmeriCorps Seniors volunteers assist Ozaukee seniors through: 
Transportation to medical and therapy appointments, in-and-out of Ozaukee County.

Grocery shopping and errand-running 

Friendly visits 

Reassuring phone calls 

Respite Care–enhanced friendly visits (non-medical services)

Assisting with education initiatives and special projects

Tracking, checking-in/out equipment for our Ozaukee h.e.l.p. Corner, a health equipment lending program that lends wheelchairs, walkers and canes free of charge.