Who We Are
Established in 1993, Interfaith Caregivers of Ozaukee County is a 501(c)3 nonprofit organization located in Grafton, Wisconsin. Our mission is Enabling seniors, and individuals with disabilities, to remain independent in their home.   Our goal is to help our clients maintain a healthy lifestyle. Have a question?  Check out our FAQs.
What We Do
Interfaith Caregivers volunteers give their time to help neighbors by providing simple assistance, such as:
Transportation to medical and therapy appointments, in-and-out of Ozaukee County.
Grocery shopping and errand-running
Friendly visits
Reassuring phone calls
Respite Care–enhanced friendly visits (non-medical services)
Who can Interfaith Caregivers help?
Interfaith helps any senior and individuals with disabilities  living in Ozaukee County, regardless of race, religious belief, sexual orientation, gender identity or economic status.  You do not have to be a member of a faith community to receive service.
Click here for a Client Application. Please complete one application per person.
Office and Phone Hours:
Monday – Thursday  9:00am – 3:00pm
Location:
Located in the Ozaukee Non Profit Center 
2360 Dakota Drive 
Grafton, WI 53024
262-376-5362
Executive Directors Message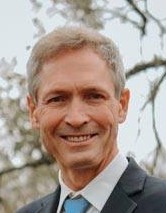 A message from the Executive Director: 
 "Enabling seniors and individuals with disabilities, to remain independent in their homes". 
This is the simple, yet very important mission of Interfaith Caregivers of Ozaukee County. Interfaith Ozaukee would not be able to accomplish this mission if it were not for our many generous community volunteers who give freely of their time to assist our   seniors in need.
At first glance, the free services Interfaith Ozaukee volunteers provide to our seniors in many respects seem rather modest.  Yet, these everyday tasks that you and I often take for granted, can mean the difference between residing comfortably and safely in their own home, or necessitating a move into an all too often cold and costly institutional setting.
 As we know and see all around us, our senior population continues to grow, and so does the need for volunteers to provide these simple yet incredibly important services.
If you are looking to make a positive and impactful difference in someone's life, Interfaith Ozaukee is looking for you.
Ways you can help!
– Transportation: Utilizing an Interfaith Ozaukee provided van (or your own personal vehicle) to drive a client to a vital medical appointment, grocery store, pharmacy or bank – the necessary errands of everyday life.
– Companionship: Visits that help our clients avoid  social isolation. Play a card game, watch a movie together, or just talk. You'd be amazed by what you can learn about them…and yourself! 
– Friendly Phone Calls: Kind of like being a Pen Pal! You could periodically call a client or two just to keep in touch.
– Respite Visits: Spend some time with a client to allow their around-the-clock caregivers to have an occasional break. We all could use a break now and again, right?
Interfaith clients may be your family, friends, or  neighbors, and they are a very important part of the social fabric of our community. There is never a commitment when volunteering with Interfaith Ozaukee, so whether you volunteer an hour a day, an hour a week, or an hour a month, any amount of time you have to donate is truly appreciated. Who knows, you may end up like many of our volunteers wondering why they didn't begin volunteering sooner!
–Paul J. Schultz, NHA                                            Executive Director