Executive Director's Message: Our Community Benefits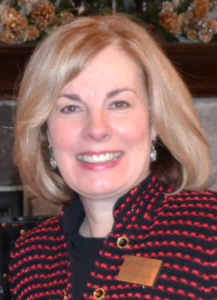 At Interfaith Caregivers of Ozaukee County, we have a simple mission – to help senior citizens in our community remain independent in their homes. We accomplish this important work through a concept that is as old as time. Our shorthand for it is "neighbors helping neighbors." People of good faith in our community step forward to volunteer their time and talents to help those in need.
So how are we doing? How successful are we? It is a reasonable question, one that prospective donors, among others, have every right to ask. We challenged ourselves to answer this question in a meaningful manner.
There are some things we simply don't know. It is not possible for us to determine how many people are able to remain in their homes because of the services we provide. We are confident the answer is many, but we just can't put a number on it. And we can't give a figure for total sales, because all of the services we provide are free.
And yet there is much we can quantify. We know, for example, exactly how many times our volunteers provided transportation to or from medical appointments. In 2014, that figure was 2,734. And we know about what this kind of transportation would cost if our clients needed to hire a car and driver/companion. So in this way we are able to calculate a total value for this Interfaith Ozaukee service. We proceeded on this course to determine the value of the other services we provide:
–        Transportation to grocery stores, pharmacies and banks – the vital errands of everyday life.
–        Companionship visits that help our clients avoid the social isolation that too often accompanies aging.
–        Respite care that allows around-the-clock caregivers to have an occasional break.
–        Housekeeping and household chores, everything from changing a lightbulb and balancing a checkbook to shoveling a driveway and trimming the bushes.
–        Telephone consultations that help families sort through their options as they search for ways to help a loved one remain independent at home.
All of this very simple math led us to one number – a number that represents the total direct value we bring to the community each year. And it's a big number: $901,000. This number is nearly ten times our organization's yearly budget, meaning that we can boast a tremendous return on investment.
We engaged in this exercise not so that we could crow about how good we are. We wanted only to demonstrate the significant benefits the volunteers of Interfaith Ozaukee bring to those we serve and to our community.
There is so much more we can't quantify. For example, as our Interfaith Ozaukee volunteers spend time in the homes of our clients, they frequently identify unmet needs, potential problems, changes in health and other issues, and then alert family members or others. This, too, is a vitally important benefit for our community and has a ripple effect on the health of our seniors.
If you are looking to donate your time and talents, there are many people in our community who could use your help, and volunteering through Interfaith Ozaukee is an excellent way to reach those in need.
If you are looking for a way to ensure that your philanthropy will make a big impact in your own community, please consider Interfaith Caregivers of Ozaukee County. Our organization is supported entirely by gifts from individuals, faith communities, foundations and corporations. As our population ages, your gift will make a vital contribution to our efforts to meet the growing demand for services.
We may not be able to put a number on our total community benefit, but numbers will never describe the good will we generate as we facilitate the process of neighbors helping neighbors.